Written by v on May 23, 2012 – 12:41 pm -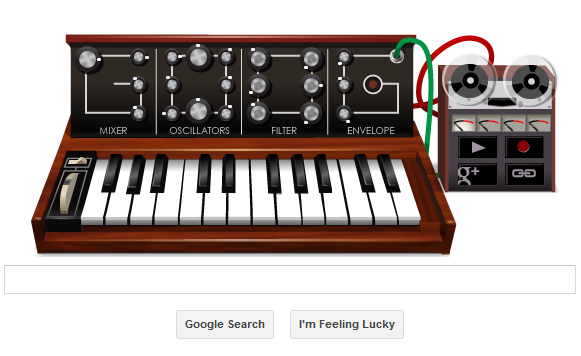 Today is the 78th Birthday of the late Electrical Engineer and Electronic Music pioneer Robert Moog, who died in 2005 at the age of 71.
Google has marked his birthday by placing a playable analog synth keyboard above the search box on its home page. Using your mouse you can play the keyboard by clicking on the keys as well as adjusting the oscillator waveforms, filters and a bunch of other settings. To the right, there is a 4-track tape recorder that you can use to record, playback and even share your tunes.
Robert Moog is most famous for inventing the Moog Synthesizer – one of the most influential analog subtractive synthesizers – made popular by Wendy Carlos's Album "Switched-on Bach" and his work on Stanley Kubrick's film "A Clockwork Orange".
(more…)
Tags:
Moog
,
Robert Moog
Posted in
News
|
No Comments »